MagoCloud suits you well!
We know that ERP on-premise software is still very widespread, yet the technological benchmark goes in another direction: the management of companies today cannot neglect the implementation of a Cloud ERP.
That's why we have made Cloud technology our Core Business, offering an innovative and truly accessible solution.
The choice of MagoCloud brings indisputable advantages, both in the short and long term. Here are the reasons why you should seriously consider switching to MagoCloud.
TCO MagoCloud vs TCO ERP on-premise   (for the same configuration and client accesses, over 5 years)
The advantages of the MagoCloud ERP are concrete and immediately perceptible. Compared to the implementation of the same on-premise version, with the same configuration and work places, the Total Cost of Ownership (TCO) is reduced by 43%. This is possible because it cuts down all the costs of infrastructure, maintenance, periodic updates and licensing: ultimately you only invest money for what you need.
The total cost of MagoCloud is given by the annual subscription fee and that of the equipment (PC, laptop, tablet etc..), net of any specific customizations. The saving compared to the on-premise version of the same solution is 63%!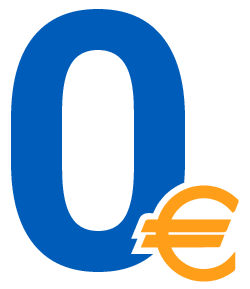 Learn more about our cloud-oriented philosophy