Mobile Apps are the perfect companions for an ERP solution in Cloud.
Every Business App needs to be specialized to be effective and create value: this is why we have developed 3 Mobile Applications that enhance MagoCloud, available immediately.

Manage your store and chain on the go, thanks to a dedicated set of functionalities for the retail sector (food and fashion).

Picking, packing, inventory, receiving goods… and much more, from your mobile device. For optimized warehouse management!

How is your company performing? Has your team achieved its goals? Interactive dashboards and charts help you understand the data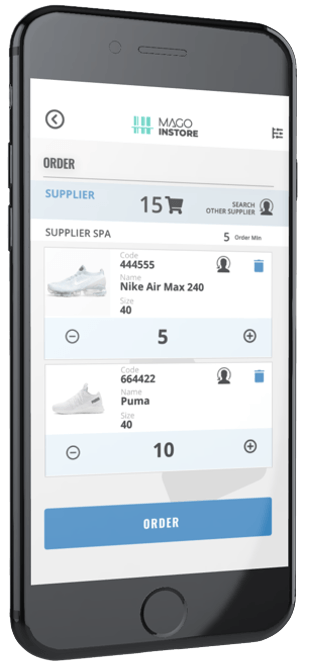 Enhance the potential of MagoCloud ERP by using Instore App for integrated warehouse and store management.
Shop assistants and store managers quickly verify product stock, provide real-time support to customers, as well as work on the move within the shop and warehouse, saving time and increasing productivity.
Check availability of the product in your shop and affiliated stores

Transfer items from one shop to another

Manage the receipt of goods sent by suppliers

Articles reorder directly in the App

Plan inventories and manage them on the go

Synchronize data automatically with the company database
Perfect Integration with your ERP Cloud

Enhance your customers' shopping experience by providing quick information on product availability

Optimize staff efficiency, save time and money

Android App for seamless management from smartphones and tablets
Optimize your warehouse and logistics management with the WMS App.
Use your mobile or tablet to read barcodes and QR codes, manage inventory, picking, packing and receiving of goods from your device. 
Storekeepers and warehouse managers easily manage and control logistics processes, in perfect synchronization with the back office.
Scan article information via barcodes

Check stock availability and make changes to quantities if they do not match

Manage picking, entry/ exit of goods and transfers within the warehouse
Seamless integration with MagoCloud ERP

Integration with Active and Passive Cycle and Production processes

Outstanding User experience

Portability: you can use smartphones, tablets and certified industrial devices

The same device can be shared by several operators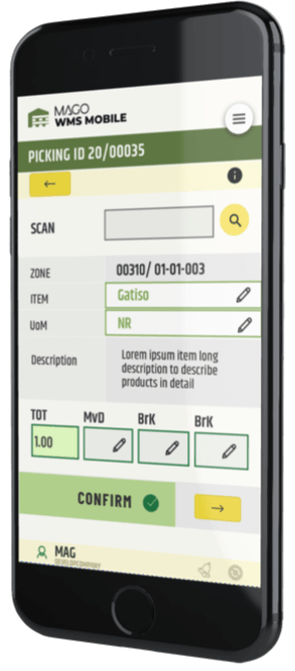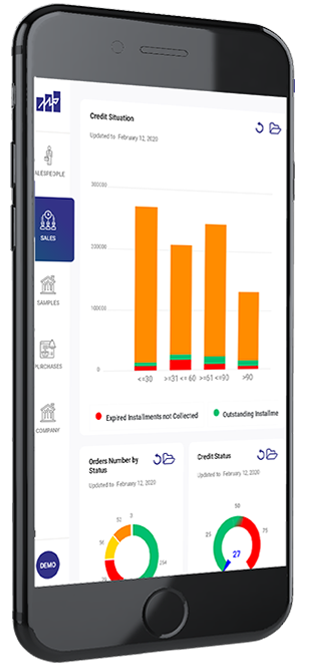 Dashboards and graphs give you an intuitive, up-to-date view of the status of your business and the achievement of your goals in just a few clicks.
The integration with MagoCloud ERP gives you up-to-date data that you can easily analyze to make strategic decisions, wherever you are.
Monitor your business performance through accurate and reliable KPIs

Check your team's performance (sales, purchasing) through intuitive charts and dashboards

Browse through information using dynamic analytical tools
Fully integrated with your ERP Cloud

Up-to-date and easily accessible information on the move

Demo version for Android and IOS