Discover the MagoCloud ERP software and its innovative technology, designed to lead your company towards the world of Industry 4.0
MagoCloud is a new generation application designed for a Cloud scenario, which focuses on security, distribution and ability to operate in Public or Private Cloud.
MagoCloud is built for the cloud to unlock your business' full potential and transform new technologies into opportunities.
An integrated solution is the key to success in a highly competitive environment.
All your business areas will benefit from the extensive MagoCloud product portfolio, which not only includes core ERP software functions, but also a wide range of valuable solutions, from retail to project management.
To drive constant innovation, MagoCloud business applications suits any industry sector and dimension.
Do you need more flexibility?
You can fully customize MagoCloud by selecting the features that better satisfy your company needs.
And with the mobile functions, you can keep your data and processes under control, any time, any place.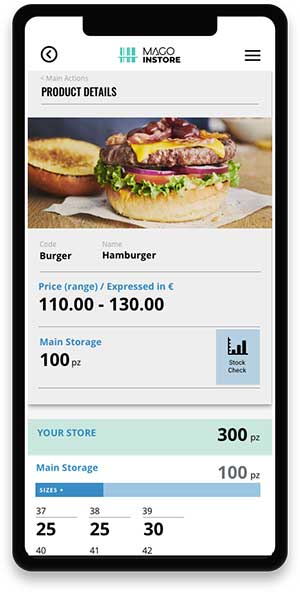 The Android app for the shopper assistant inside the shop that help customer to buy better… and more.

For Android devices that allows to the warehouseman to be faster and more precise in his every-day job. Picking, packing, inventories, goods receipt… and more.

An iOS & Android app to immediately understand the company trends and health by graphical Key Performance Indicator and graphical analysis.
On-premise or Cloud... the perfect ERP solution for your company!
With the ERP software of the Mago "family" you can manage all your business processes at your best. Discover the features of MagoCloud or visit Mago4 website for an overview of the on-premise ERP software.
Ok, I like it. And now, what?